Interview: Destroyer
How Dan Bejar Learned To Stop Worrying And Love The Saxophone
Words Tim Burrows
Photography Ted Bois

'Effortlessly' is one of those words that crops up so much in music reviews and features such as this; it's a journo's jizz-word, a failsafe for when you've got to hammer it out quickly. But with Kaputt, Destroyer's soft-focus, folk-funk odyssey, no other word will do. The record sounds like it was made in 38-year-old Canadian Dan Bejar's sleep; lyrical flows appear as if they were merely exhaled, breathed into the atmosphere as wisps of vapour which gathered into clouds of polemic.
Bejar, who is also a member of The New Pornographers, is wandering freely around Toronto, talking about his reaction to the uniformly positive reviews of Destroyer's ninth album. "In the past I haven't got a lot of press in Europe, positive or negative. The record's received good reviews there and in the States. The older US writers, like people who write for The New York Times or whatever, don't really come out and say whether they thought the record was good or not, because the nature of some of the sounds on the record makes writers who are my age and older unsure whether I am joking or not. I think there is a certain demographic who might despise some of the stuff that the record alludes to sonically."
Bejar is referring to the album's 1980s vibes. It is saturated in saxophone, trumpet, held together by a relaxed electronic drum — yet h-pop it ain't. Kaputt's sound is as clear as a just-cleaned pool, with songs such as the title track and 'Suicide Demo', a duet with the artist Kara Walker, fitting together seamlessly.
"We started working on the record in the fall of 2008 and handed it in at the end of 2010," he continues. "We took about 10 times longer than any other Destroyer record. During that time it was pretty funny… I don't follow stuff too closely but during the recording of the album these young groups seemed to pop up who were starting to mine the same production aesthetic as we were. But, although my record sounds pretty shabby compared to the source material, it's way clearer than some 22-year-old who is into Level 42 but making the gnarliest most reverbed-out 4-track version."
Predictably, he's taken flack for the sax: "People automatically assume some kind of Kenny G thing. It is almost the idea of a saxophone and not what the sax does. There's a lot of trumpet on there, too. I tried to make it as exquisite and lush as possible — trying to record all the real instruments in a way that was pleasing to the ear, that could be used in an ambient way but also used as a strong lead melodic part. But it's still folk, kinda."
'Kaputt'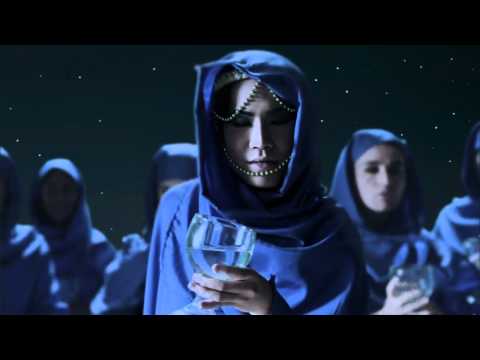 When it came to recording Kaputt, Bejar felt he was at an impasse, churning out lyrics he loved but without a coherent aesthetic. His last record, 2008's Trouble In Dreams, was, he says, transitional. "I loved the songs and lyrics but I wasn't into the style of singing I'd been doing for a while. I didn't really know what to do about it. As a set of writing, Trouble… is the best set of words that I've come up with, but the sound just wasn't there."
Feeling burned out, he started listening to ambient music (Brian Eno, Jon Hassell, David Sylvian), jazz, and the '80s/'90s British bands he grew up adoring. "When I was younger I loved New Order, the Manchester scene — Happy Mondays, Stone Roses… Screamadelica was a huge record for me. They were the opposite of what I was doing. On those records lyrics were kind of an afterthought, it seemed. In a lot of ways Screamadelica was all about the beat and the texture and the sound of Bobby Gillespie's voice."
To some, this might be Bejar's Judas moment: a 21st century agit-folk version of Dylan going electric, with Bejar swapping the abrasive and awkward for chill vibes, turning his back on his grounding in the lo-fi lyrical tradition of 1990s American college rock bands such as Pavement and Guided By Voices.
"Back then I wanted Destroyer to be something that you couldn't just play in the background — something political and dramatic," he says. "I wanted people to have to really tangle with words whether they wanted to or not; I would go out of my way to make it abrasive."
It's the difference between poetry and music: musicians can be revered as poets, but more often than not their words don't stand up alone on the page. When Bejar relaxed his lyrical fixation he found that in concentrating on sonics he could direct his polemic more insidiously.
"There was always a real tug of war between the words and the music," he says. "But these things I wrote for Kaputt just came out as lullabies."
Related: